Kathie Cooke approached us in 2019 as she was about to launch her private Menopause Clinic in Liverpool.
This is what Kathy had to say about us and the work we've done for her: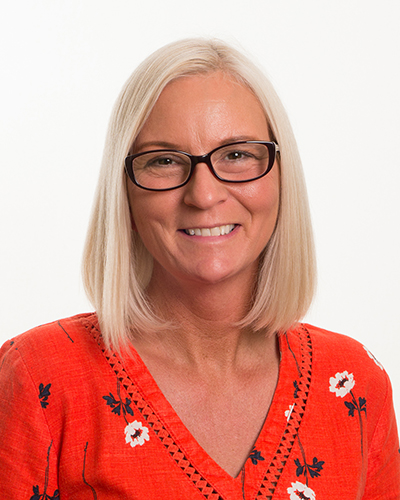 Andy and EWDP were recommended to me when I was setting up my business in 2019.
Everything I've needed to launch and expand my business has been provided by EWDP and I'm very grateful to them.
To begin with, I didn't really know what I needed – they gave suggestions regarding the design, content and layout of my website, listened to my ideas, and then interpreted them into a logo and website I'm really happy with.
They have supported me on many occasions, with good humour and professionalism, through any IT related issues I've had (due to my very limited IT knowledge), and general queries about running a business – above and beyond the scope of their usual remit, I'm sure!
EWDP have supported me as my business expanded, integrating an appointment booking system that works for me. They've designed promotional material – from business cards, flyers and pamphlets to my car advert. They've recently taken promotional headshot photos too.
All work has been completed on time, as promised. I have always found Andy, Dave and Team approachable, accessible and reliable.
I wouldn't hesitate to recommend them.
Kathie Cooke
Branding & Business Cards
She wanted business cards and a website and we also suggested we first sort her branding and design her logo. That was our first step and after providing a handful of designs we narrowed it down to variations of the design she liked the best and from there we finalised it to her chosen design.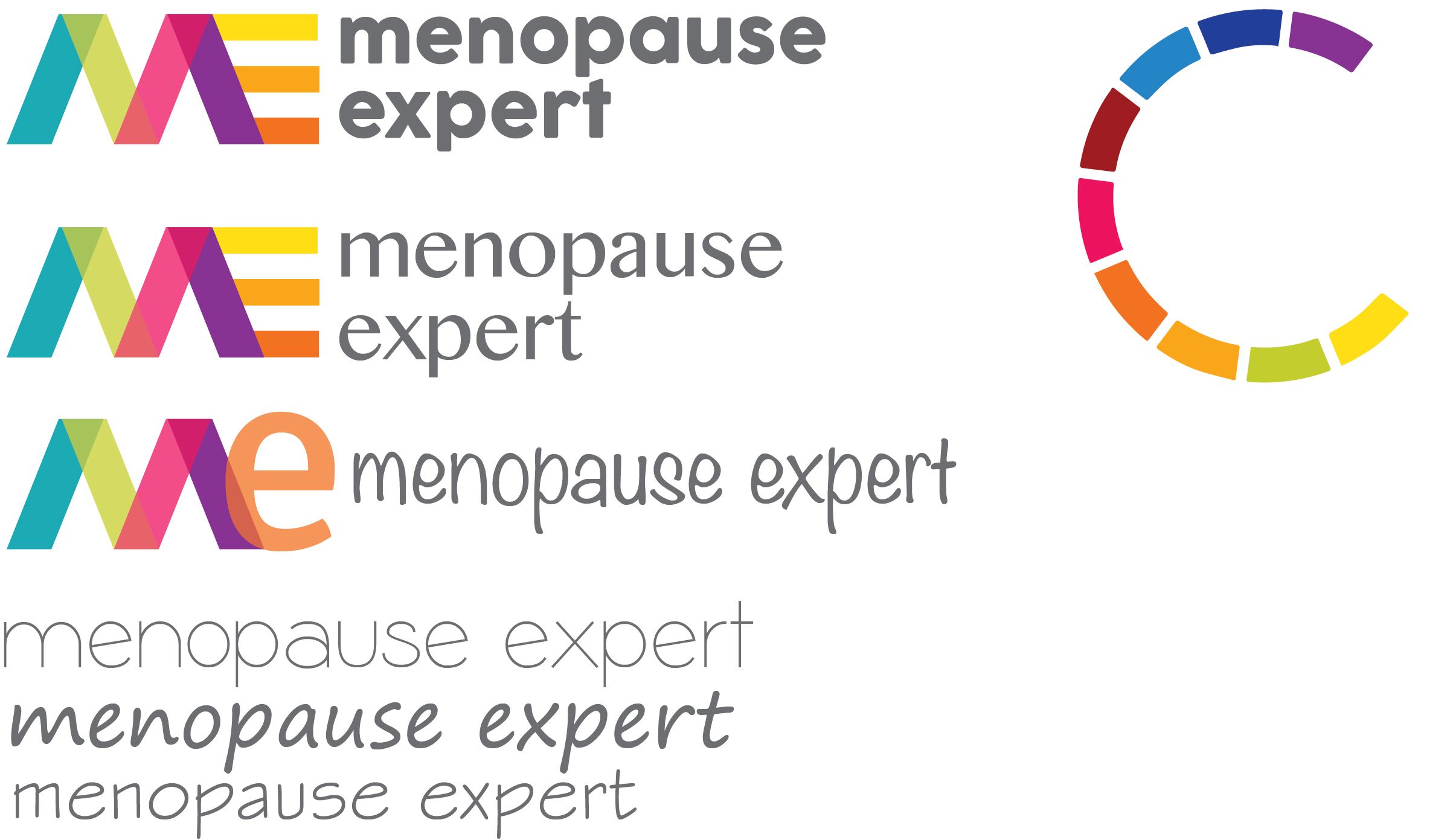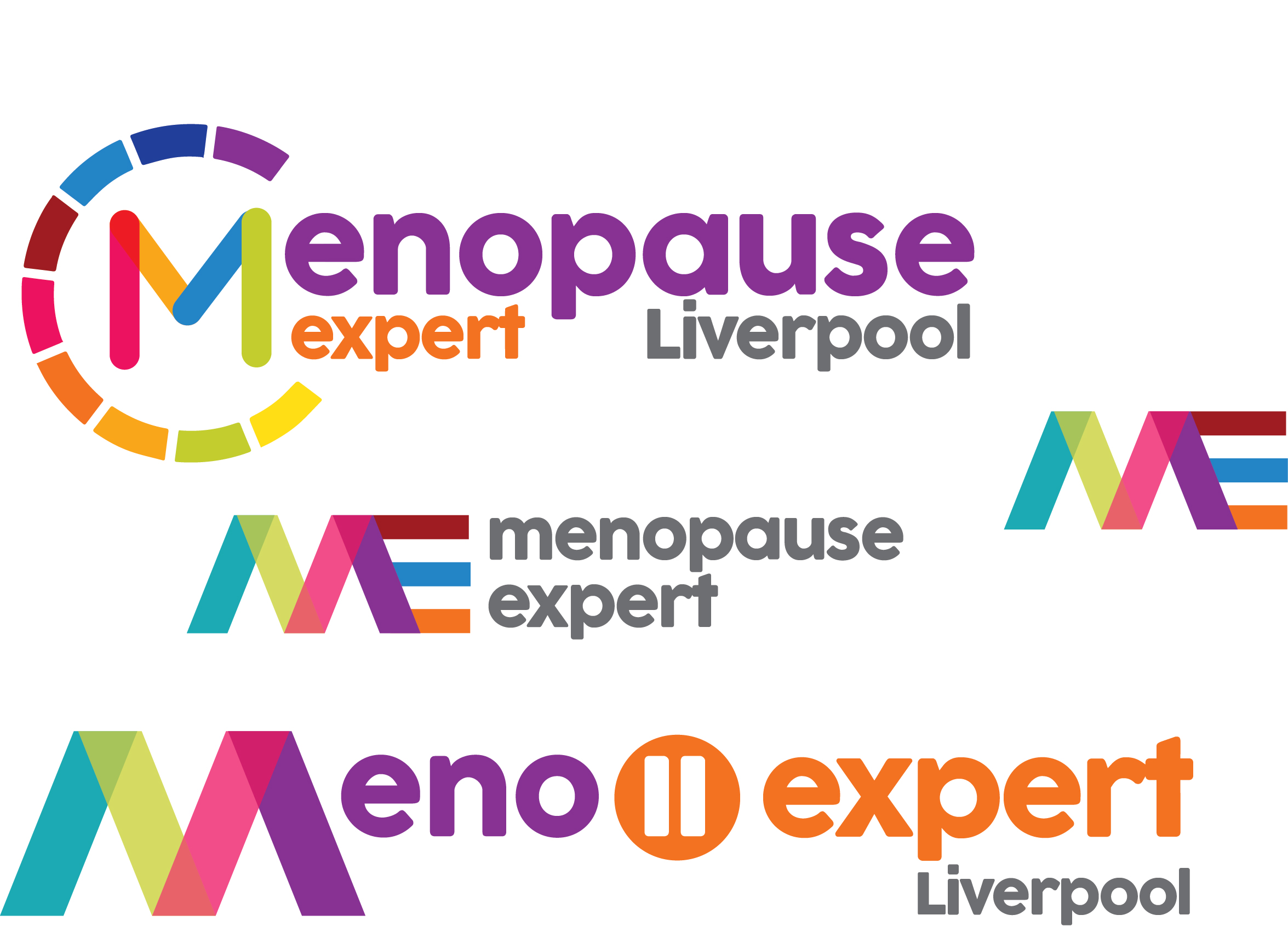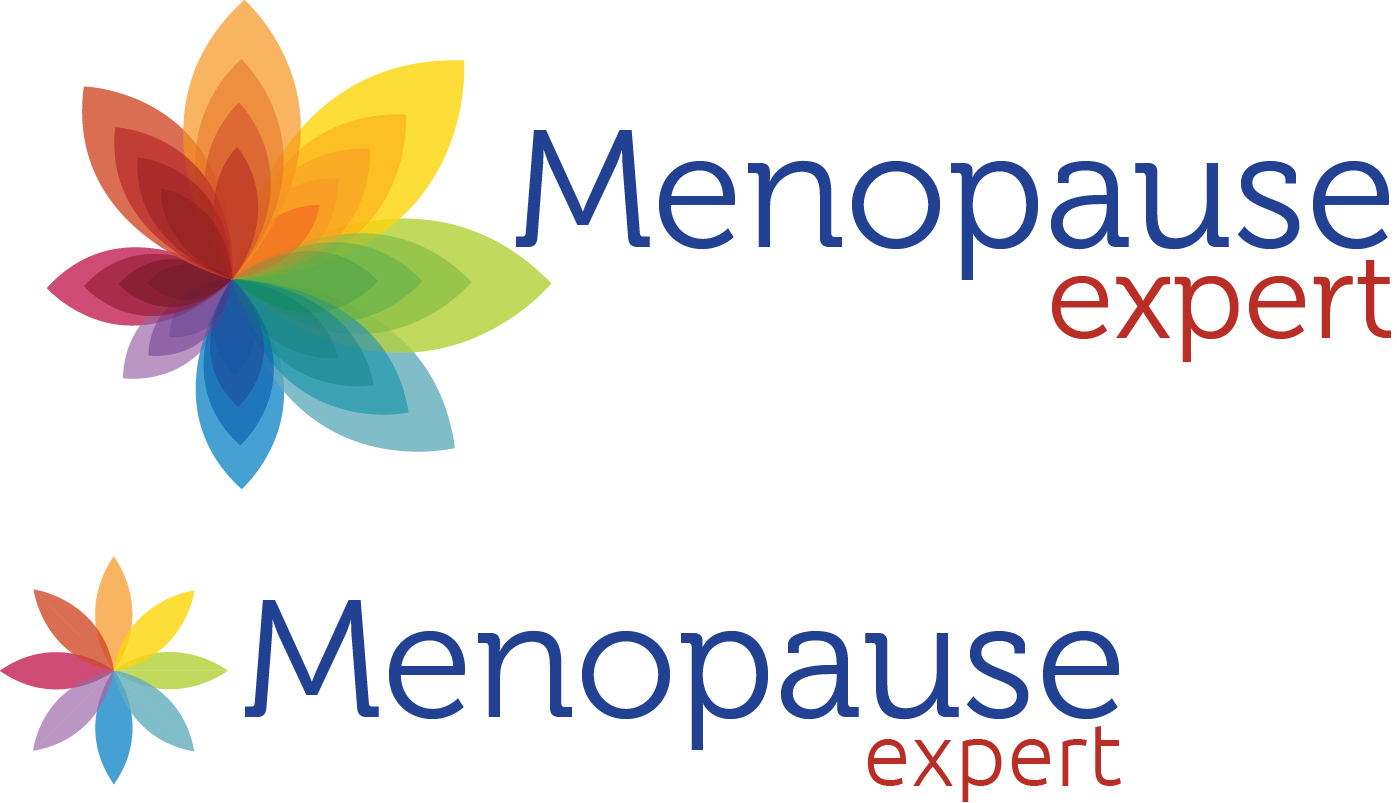 Website & Email
That gave us the logo, colour scheme and fonts to adopt for her website and business cards which we delivered next along with a domain and business email services.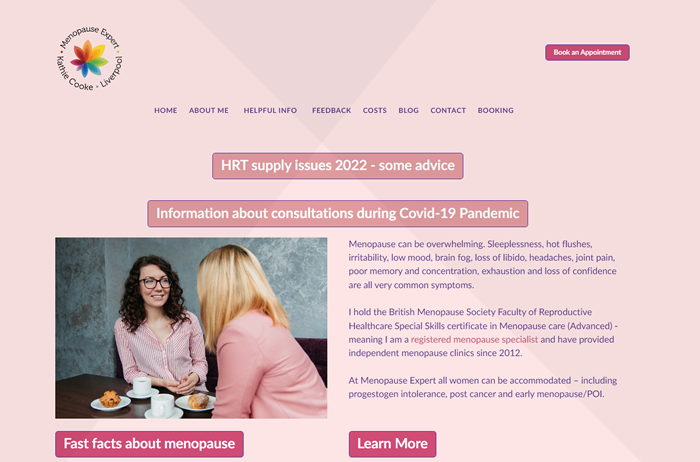 E-Flyer PDF
In order to spread the word and demonstrate her competency she wrote some content for an e-flyer which should could send to other professionals who would send her client referrals. This worked a treat and gave her the initial appointment bookings she needed to get going.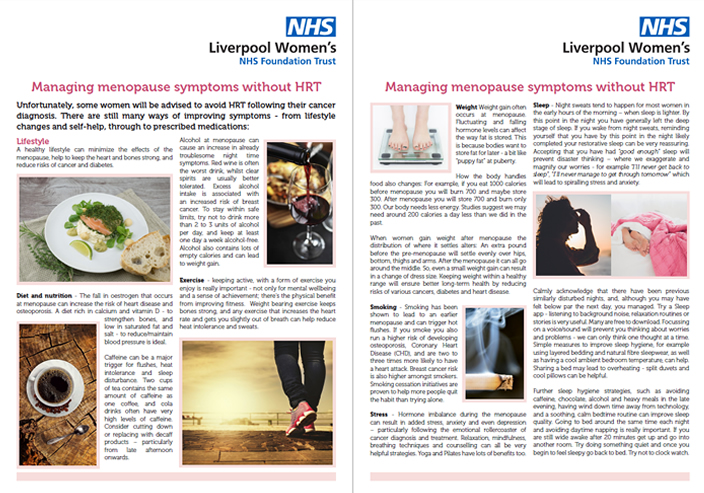 Leaflets
Next she needed leaflets to give out to clients and so we duly obliged with the design and print of an A5 handout.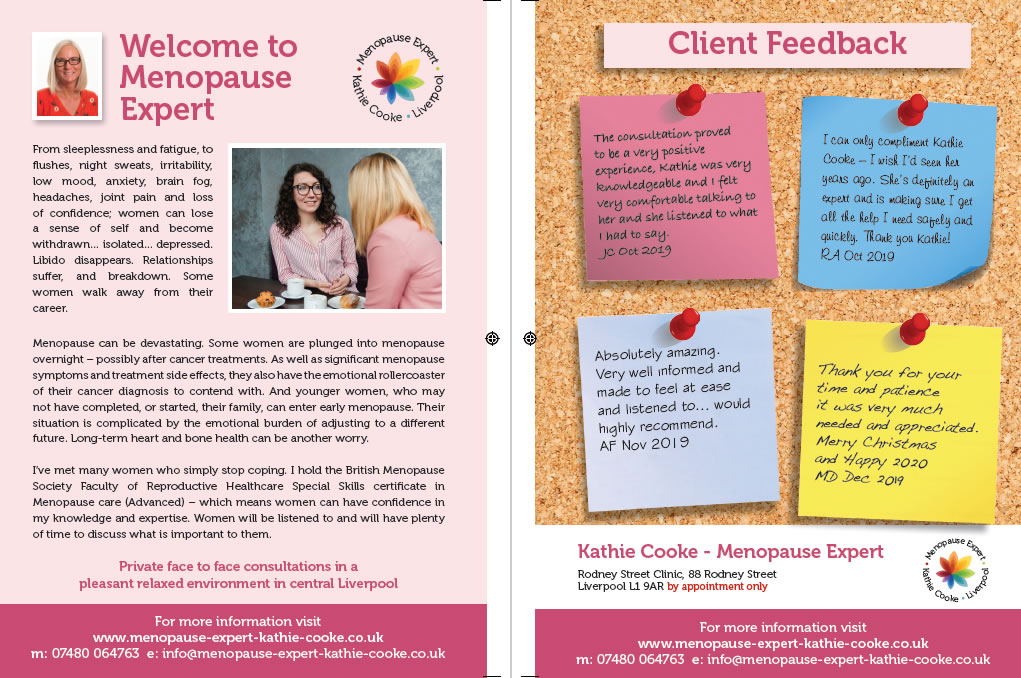 Mini Cooper Car Wrap
Following the purchase of her new Mini Cooper Kathie approached us to ask if we could sort the design of the livery (car decall).
We did the design and booked the signage company to do the print and fitting.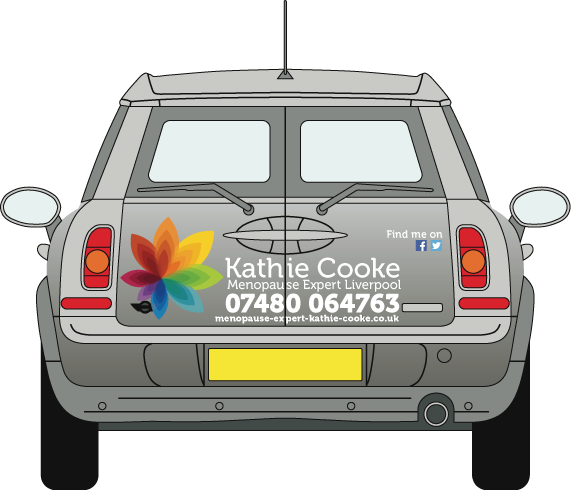 Social Media Training
In order for local ladies to be made aware of Kathies services we suggested that alongside her website she used Facebook to increase branding awareness. We offered pay-per-click advert campaigns but as she was only just starting out and working part-time she had the time to do some posts herself and so we delivered some Social Media training in how to use Facebook effectively.
Pop-up Banner & Door Plate
In order for clients to find Kathie in the building and also for the medical conferences she attended we then designed and printed her a pop-up banner and along side that we did the design for her door-plate.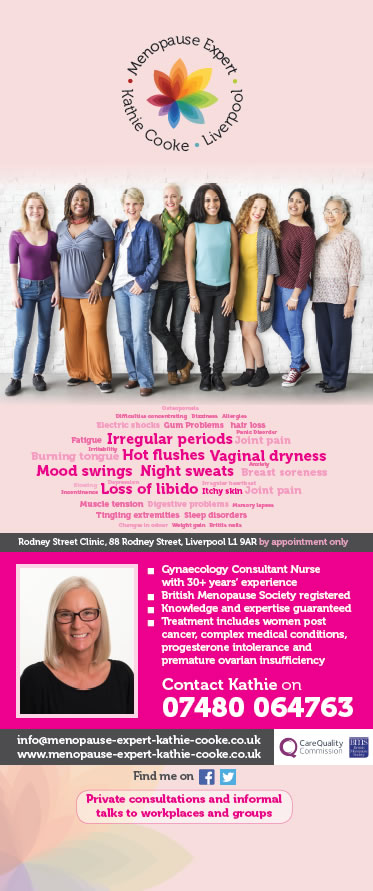 Appointment Booking System
All the hard work paid off and Kathie started to get really busy so much so that she extended her clinic hours. Given her lack of time for admin we added an appointment booking system to her website to reduce the number of phone calls and admin she was having to do. The system had to be flexible enough to cope with Kathie's availability each week and for her to add additional slots when she got busy.
Headshot Photo Shoot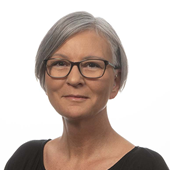 The profile photo we were using on her website initially was taken on her smartphone and in 2021 she asked for us to a professional head-shot photo shoot. Kathie came to our purpose built studio in Longton for he close-up. We discussed various backdrops and looks but decided in the end to keep it clean and go with a white background and plain clothing.
We provided her with a dozen photo proofs and from that she chose the photo she liked best which then re-touched and uploaded to her website and sent her formats for print and social media.
SEO Optimisation using Blog Posts
In discussion with Kathie we talked about how we could attract additional clients to her website by improving her SEO and adding additional keywords using a blog section. Kathie wrote some blogs and we added them to a blog section on he website with some relevant images.
Migrating Emails to Google Workspace (Gmail for business)
Kathie was struggling with BlueMail / Outlook and preferred the Gmail interface and so, in order to keep her email address we migrated her emails to Google Workspace (not for the faint hearted!)
A4 Folded to A5 Flyer
Out most recent work for Kathie was to produce a new A4 folded to A5 Flyer for an event she's speaking at which we designed and printed.

In summary, to date we have provided the following services to Kathie in less than 3 years:
Logo & Branding
Business Cards
Website including hosting and email services
Formated several blog-style PDF's
Design & Print of A5 Handouts
Livery design and arranged the printing for her Mini Cooper
Social Media Training in Facebook
Design & Print of a Pop-up Banner
Design of Door Plate
Built an appointment booking system into the website and provided training and ongoing congiguration
Headshot Photo shoot, provision of 10 proofs and digital retouch of 4 images. Provision of the 4 images in High and Medium resolution formats.
Design and layout of Blog Posts
Migrate emails to Google Workspace
Design an A4 folded to A5 Flyer
I think you can see that we certainly can provide the full package and help our clients to grow their business.