Andy Prosser
"Being the richest man in the cemetery doesn't matter to me. Going to bed at night saying we've done something wonderful, that's what matters to me." - Steve Jobs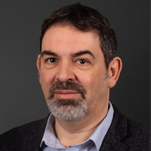 Andy is married with four children and living happily in Leyland, Lancashire.
I have delivered over 90 websites with EWDP providing SEO and technical support to our clients on an ongoing basis having provided them with full training in the upkeep of their chosen content management system.
In addition I have provided photography and video services to dozens of clients from initial concept, to shoot to editing and print / video mastering.

I have a long history of providing training in all things ICT and web. With EWDP this includes Joomla, Wordpress, Facebook, LinkedIn, Twitter, Mailchimp, Video Editing & Filming Workshops, Photography Workshops.
I have 18 years ICT / web experience having managed projects for two county councils, Citizens Advice Bureau, Glaxo Welcome, The Red Cross and various SME'S, web design companies and charities. I am a qualified project manager (PRINCE II) and have worked on hundreds of web projects over my career. I have implemented sites to the W3C & SOCATIM standards and have developed and implemented accessible sites to cover a range of disabilities. Some of the sites have been multilingual.
For six years I worked as a youth and community worker as Centre Coordinator for a charity called Fusion Youth & Community on a voluntary basis. I have seen the need to support, mentor and encourage young people first hand, working in some of the most deprived areas of North West England. It's out of this that our social enterprise was borne.
In my spare time I enjoy playing guitar, song writing, photography, videography, drone flying and fell walking.

I turned professional photographer and videographer in 2013.
To view a selection of my photos visit my photo pages on

Instagram: https://www.instagram.com/andyprosser_photoman/
Facebook: https://www.facebook.com/AndyProsserPhotography

Photography portfolio: https://enterprizestudios.co.uk/video-photography-portfolio/portfolio

Videography portfolio: https://enterprizestudios.co.uk/video-photography-portfolio/video-portfolio

Connect with Andy
Mobile: 07812 632 476
WhatsApp: Start a Whatsapp chat
Linked In: LinkedInContact
---
David Atherton
"Design is not about reinventing the wheel, It's putting on a better tyre and spoiler! helping it move forward, further!"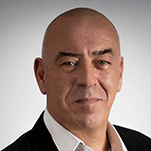 I've been involved in the graphic design industry now for over 30 years and bring a wealth of knowledge, flair and experience to EWDP with both a HND and degree qualification.
Predominantly Mac based and trained, I can cross platforms quite easily with PC's and have skills in InDesign. Photoshop, Illustrator to name but a few. I have experience in POS work, exhibitions, banners, posters, flyers, corporate stationery, magazines/brochures/reports, advertising, packaging, and web design.
I've worked with both large multi-disciplinary companies (1500+) to managing a small studio of 6 people, and have always been complimented on my professional and friendly business approach. I have a first rate telephone manner with clients.
With a keen eye for detail and a passion for the aesthetics of design, I work to ensure that the customer is conveying their message to its best advantage and targeting the correct market and consumer.
I look forward to working with you in the near future.
Connect with Dave
Mobile: 07736 212 729
Linked In: LinkedInContact