Why Stickers?
These are ideal for churches, community centres, theatres, sports events, business network events, expos, in fact any event where people mingle.
With the advent of Covid not everybody feels the same way about physical contact and social distancing and it's great to respect one another.
That is why we have designed these sticker sets so that people can show what level of contact and social distancing they are comfortable with.
We went with a traffic light colour scheme:
Green = I'm good for a hug!
Amber / Orange = I'm happy to handshake
Red = I'm happy with a wave
Order Online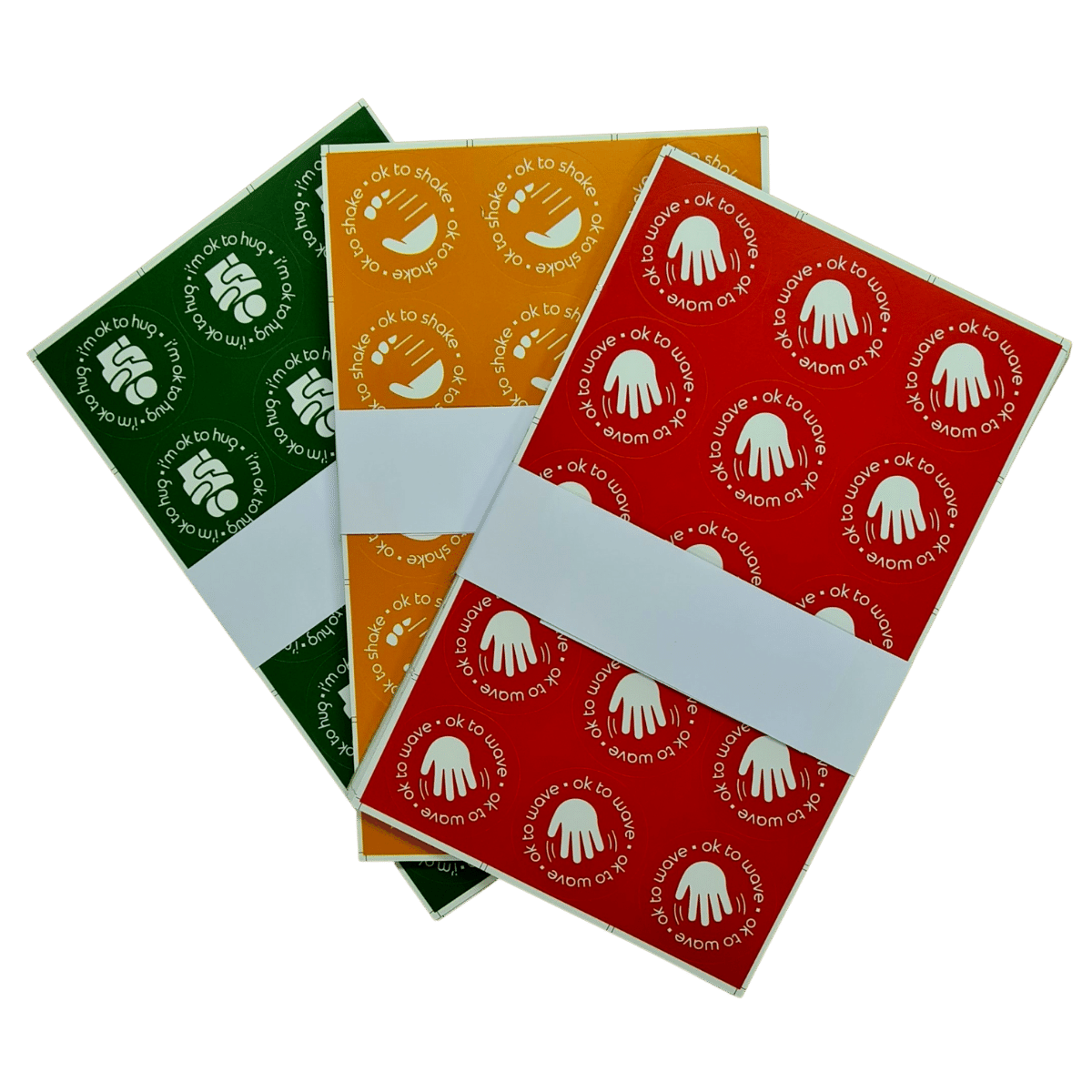 Prices
The stickers are round and 51mm in diameter.
Please allow 6 working days for delivery.
Prices for first class UK delivery only.
Please contact us for shipments outside of the UK or for larger quantities.
Pack of 260 of each colour (780 stickers in total)
£120
Pack of 340 of each colour (1020 stickers in total)
£137
Pack of 670 of each colour (2010 stickers in total)
£162
Pack of 1670 of each colour (5010 stickers in total)
£261